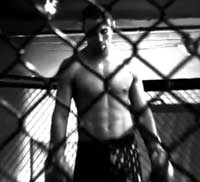 Jake Shields tested positive for a banned substance and has been suspended six-months by the Colorado Office of Boxing.
His win over Ed Herman at UFC 150 has been changed to a no-contest, and the fighter has also been fined $5,675. Shields was fined $5,000 for violating Colorado statutes on prohibited substances and ordered to pay a surcharge of 10 percent of the fine ($500), as well as $175 for administrative fees incurred for testing. He is ordered to pay the fines within 14 days
Shields admitted the mistake and hopes to bounce back soon: "Prior to my professional bout at UFC 150 in Denver, Colorado, I used a substance prohibited by Colorado Boxing Commission rules.
This was a mistake that I fully regret. I have shared this issue with my family and the UFC and I have apologized to them and now I also apologize to you, the fans. I promise this will never occur again in my fighting career.
I accept the Boxing Commission's decision for a six-month suspension, which will expire in February. I ask that you accept my apology. I will be back fighting soon, and hope that the fans of MMA will support me until that time."
The UFC released a statement about the situation:
"We've been informed by the Colorado Department of Regulatory Agencies' Boxing Commission that Mr. Shields tested positive for a banned substance following his bout at UFC 150," it read. "UFC has a strict, consistent policy against the use of any performance-enhancing drugs, including the requirement that all incoming athletes be tested and cleared for PEDs. Therefore, we fully support the drug testing efforts of the Colorado Department of Regulatory Agencies' Boxing Commission and will fully cooperate with the Commission regarding this matter."
According to the six month suspension (running from the date of UFC 151) Shields will probably return to action after Feb 11, 2013.
Jake Shields video: