Review by AllTheBestFights.com: 2020-11-27, pretty boring fight between Tony Yoka and Christian Hammer: it gets two stars (take a look at our ranking of the best boxing fights of 2020).
The undefeated 2016 Olympic super heavyweight gold medalist Tony Yoka entered this fight with a perfect record of 8-0-0 (7 KOs=87%) and he is ranked as the No.18 heavyweight in the world. In his last three fights he has won over Alexander Dimitrenko (Tony Yoka vs Alexander Dimitrenko), Michael Wallisch (Tony Yoka vs Michael Wallisch) and Johann Duhaupas (Tony Yoka vs Johann Duhaupas).
His opponent, Christian Hammer, has a boxing record of 25-6-0 (15 knockouts) and he entered as the No.39 in the same weight class. He fought twice last year losing to Luis Ortiz (Luis Ortiz vs Christian Hammer) and beating Saul Farah. Hammer vs Yoka is the main event of the evening. Watch the video and rate this fight!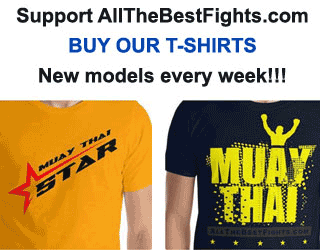 Date: 2020-11-27
Where: H Arena, Nantes, France
Division: heavyweight (over 200 lbs, 90.7 kg)
Yoka Hammer result:
Click here to show the fight's result
Tony Yoka def. Christian Hammer (unanimous decision, 100-89, 100-89, 100-89)
Yoka's next fight: Tony Yoka vs Joel Tambwe Djeko
Yoka vs Hammer full fight video or highlights:
(Free embeddable video hosted on Youtube or Dailymotion or Facebook and not uploaded by AllTheBestFights)